The All Clean SK Magic air filter will produce air without any impurities such as dust, smoke and bacteria/viruses/germs.
By using 8-stage all in one care filter technology which 1 filter is able to filter and get rid of ultra fine dust, foul smell, dangerous gas, smoke and also as an antiviral, antibacterial and antifungal.
All Clean Sk Magic also has a double antibacterial prefilter + HEPA filter to further improve the cleanliness and performance of the air filter.
What is the best with All Clean Sk Magic
8-stage all in one care filter- which removes 99.999% of ultrafine dust and deactivates 99.999% of various harmful viruses, bacteria, fungi and germs. Can also decompose dangerous gases.
0.01 um ultrafine dust care- Removes 99.999% of ultrafine dust
Double antibacterial prefilter + HEPA filter- as antibacterial, antiviral and antifungal to improve cleanliness and performance
Easy & intuitive Display - Complete air quality management with the ultrafine dust level indicator & 4-colour LED display
360 degrees Hidden Moving Wheel- Easy & convenient air portability from room to room
Filter replacement notice- Notifies filter replacement period through product usage calculation.
Consists of 2 Filter steps
Step 1- All in one care filter which (I don't want to make a sentence to say these 8 filters are collected into 1 filter, which has 8 filtering steps that ensure the removal of ultra fine dust, dangerous gases and airborne diseases. The filtering steps in 8 stage All In One Care as follows
 Step 1: get rid of dust and dirt
Step 2: Removes formaldehyde & atopic allergy pollution
Step 3: Get rid of bad smell, smell, cat smell or
Step 4: Smoke pollution such as cigarettes, open burning, car smoke
Step 5: Remove ultrafine dust
Step 6: Antivirus
Step 7: Antibacterial
Step 8: Antifungal
Step 2- Antibacterial Pre-filter : Deactivates bacteria
KOREA WATER CLEANING ASSOCIATION
Certified Purification Performance & Dust Sensor
Purification performance, harmful gas removal efficiency, ozone emission level, noise level meet the standards required
Certification for PM1.0 fine dust sensor
KOREA ATOPY ASSOCIATION
Atopic Recommended Product
- Certification from Korea Atopy Association
The All Clean Sk Magic air filter has the privilege of ensuring clean air flow without dust and germs.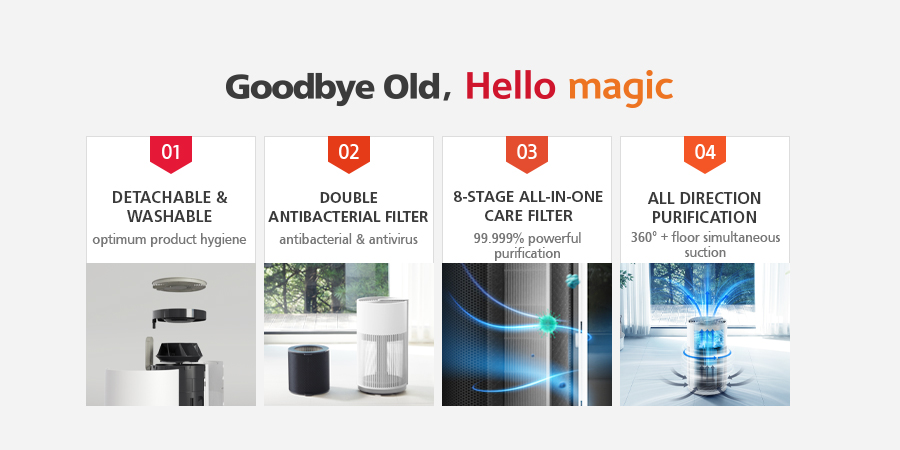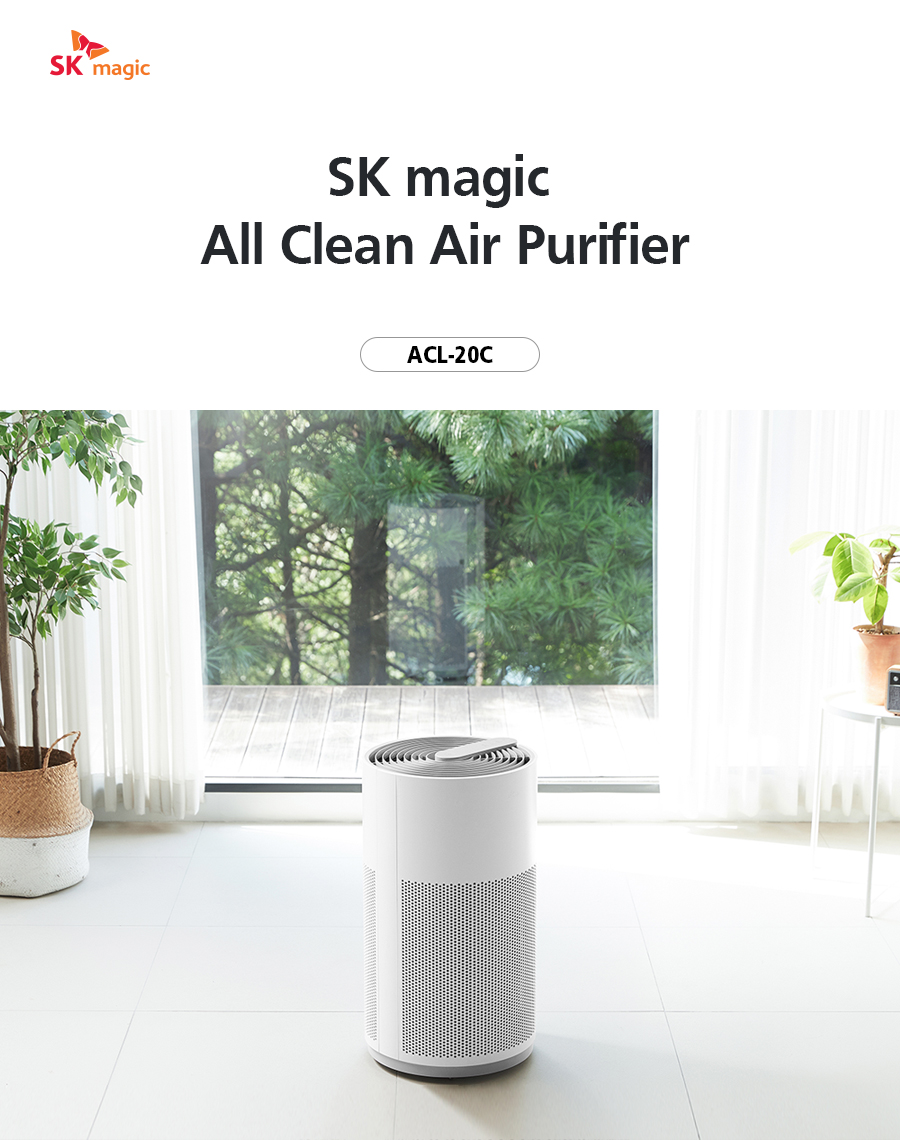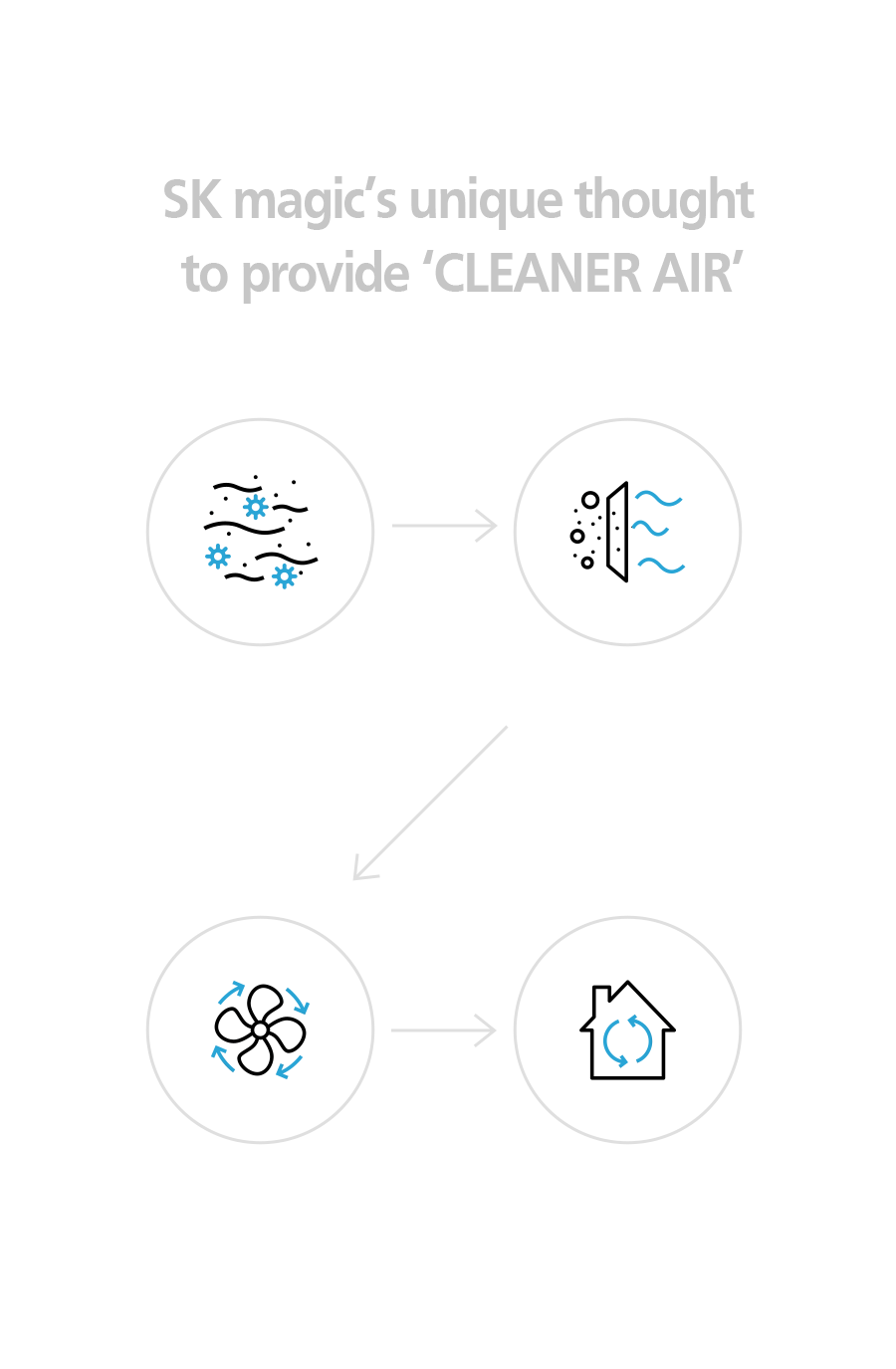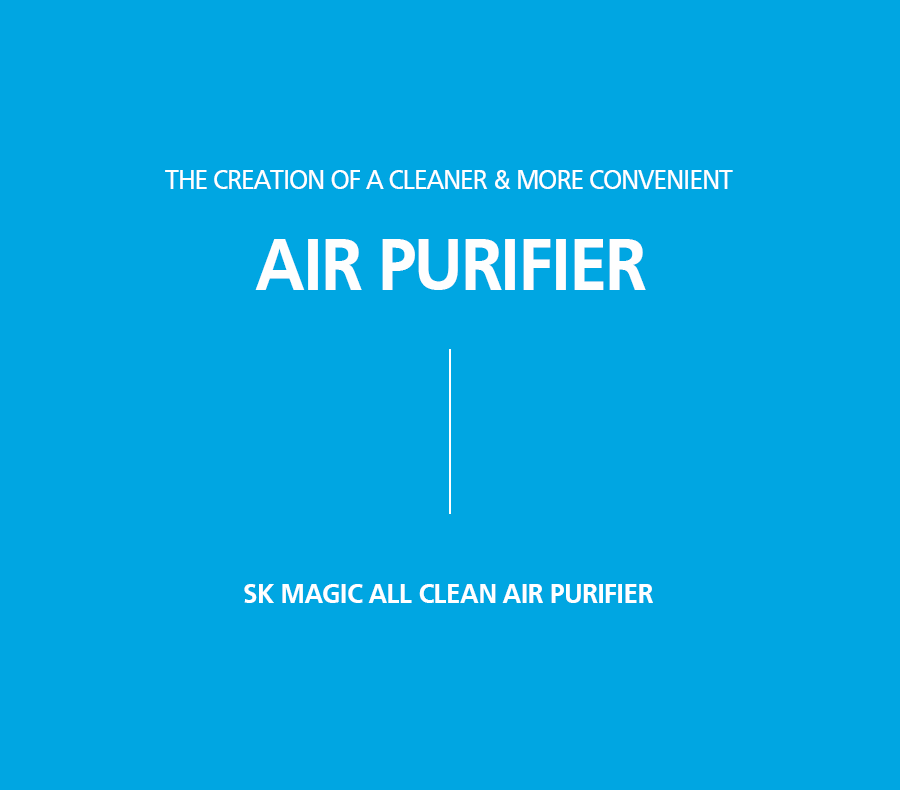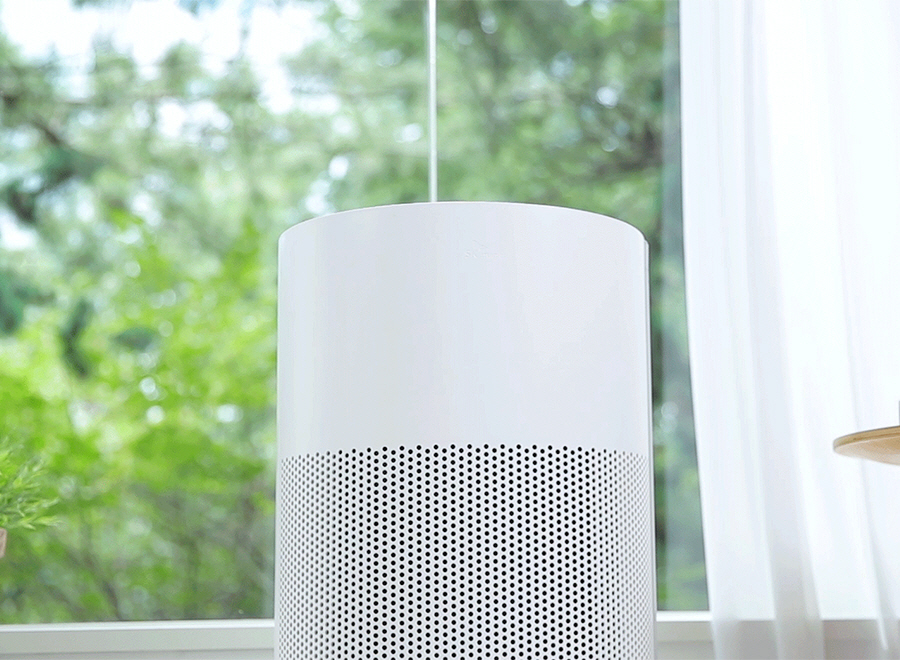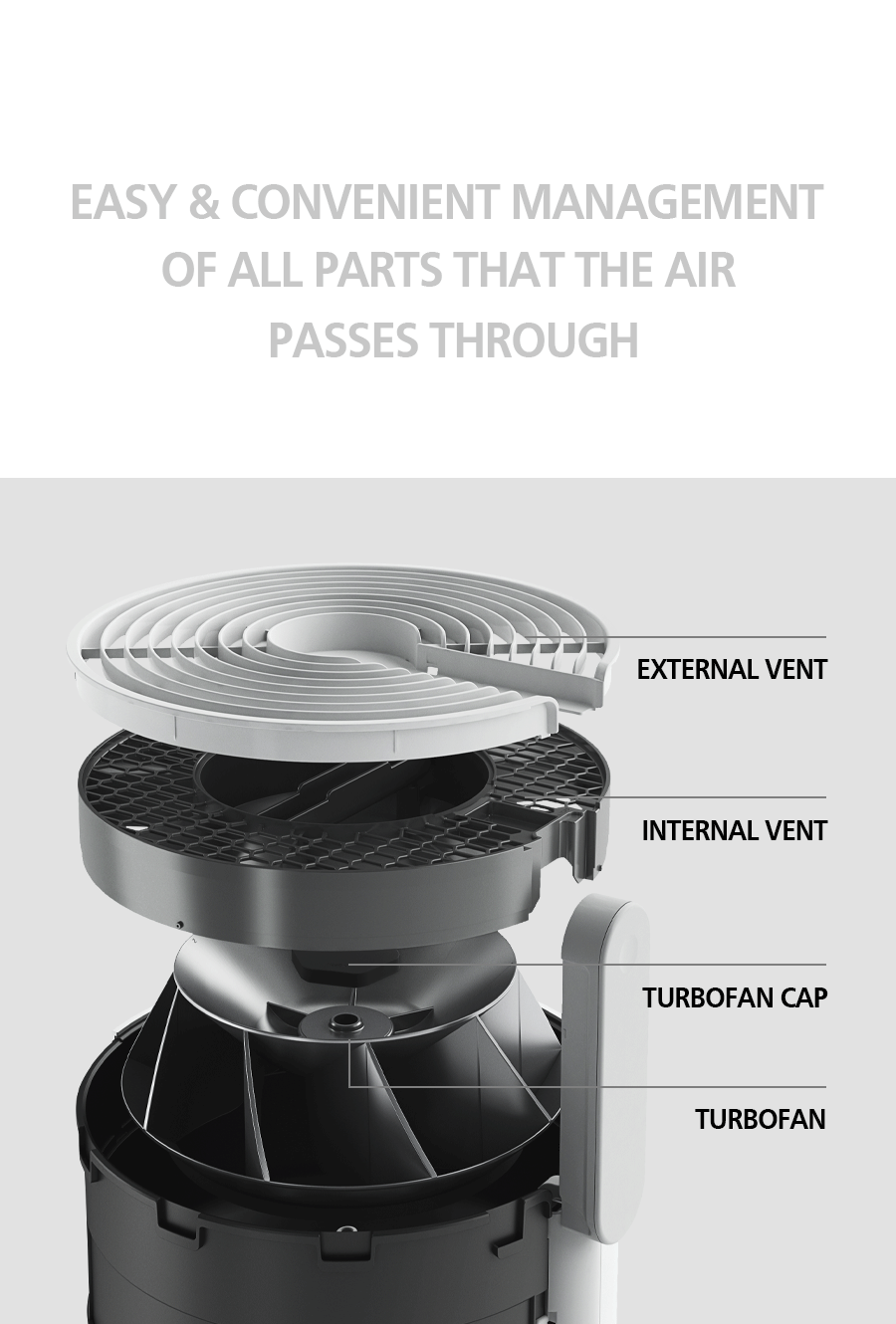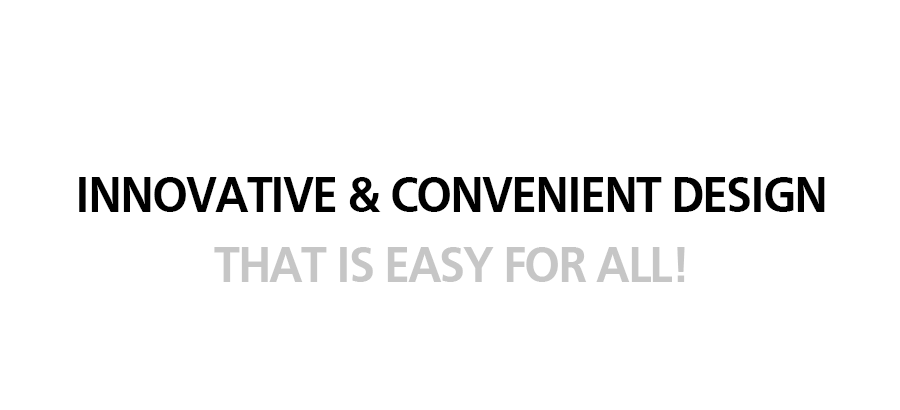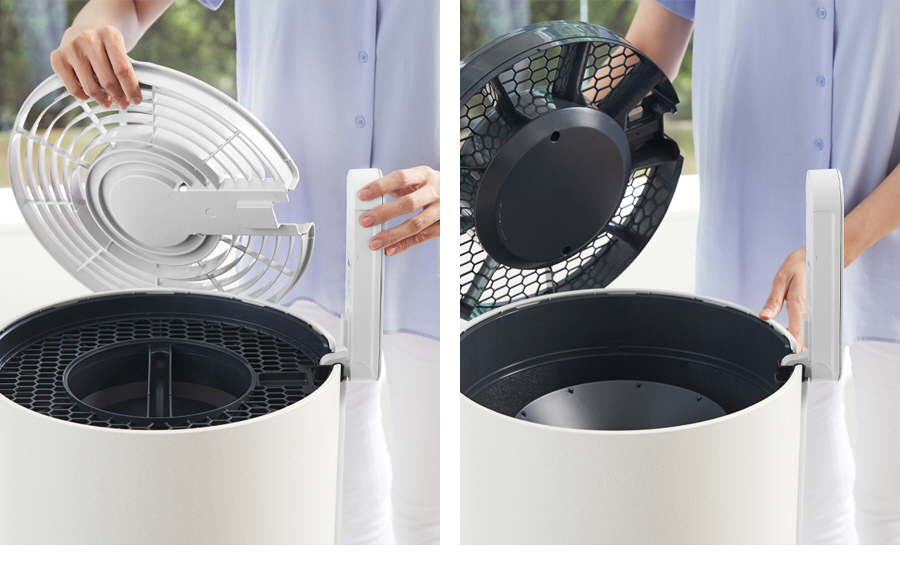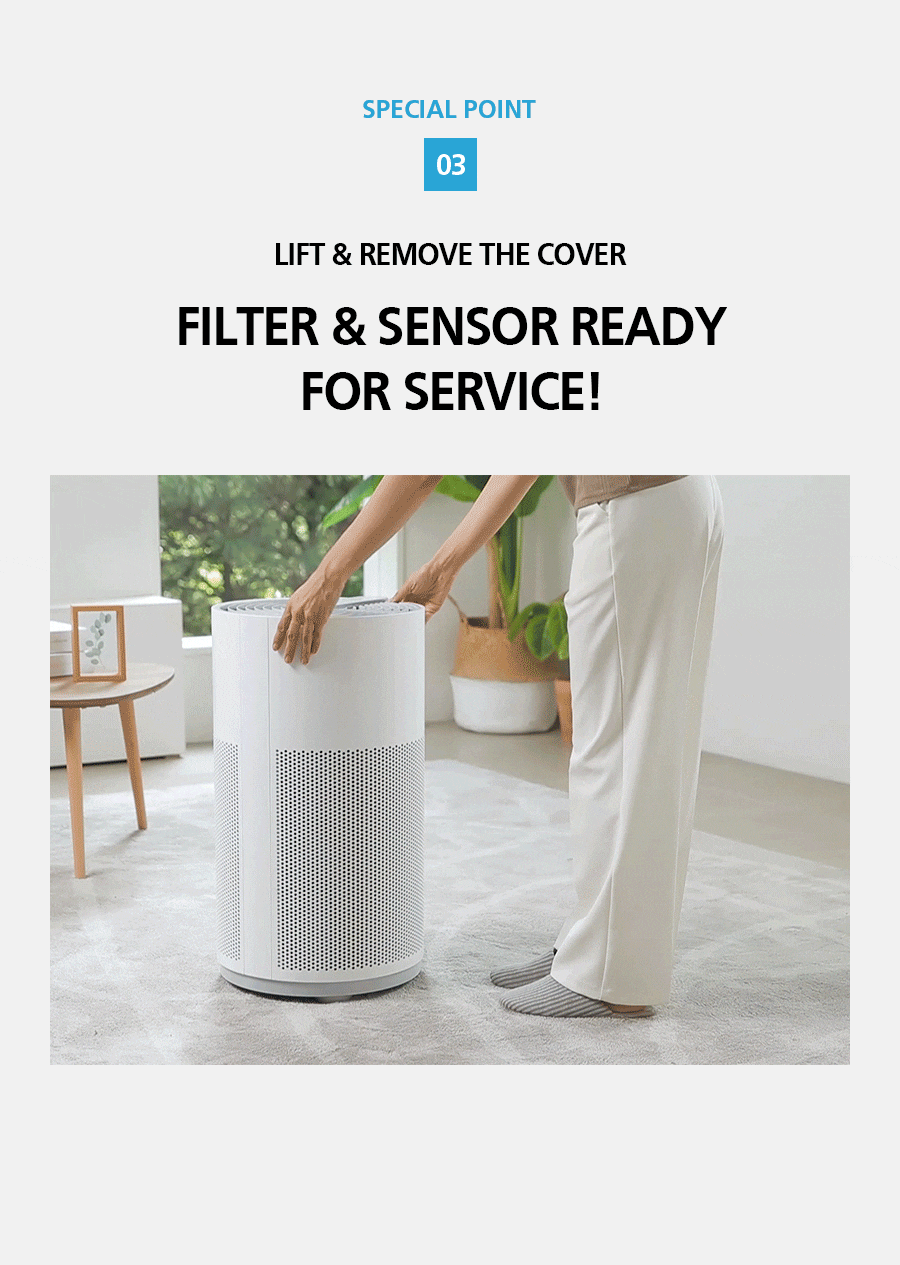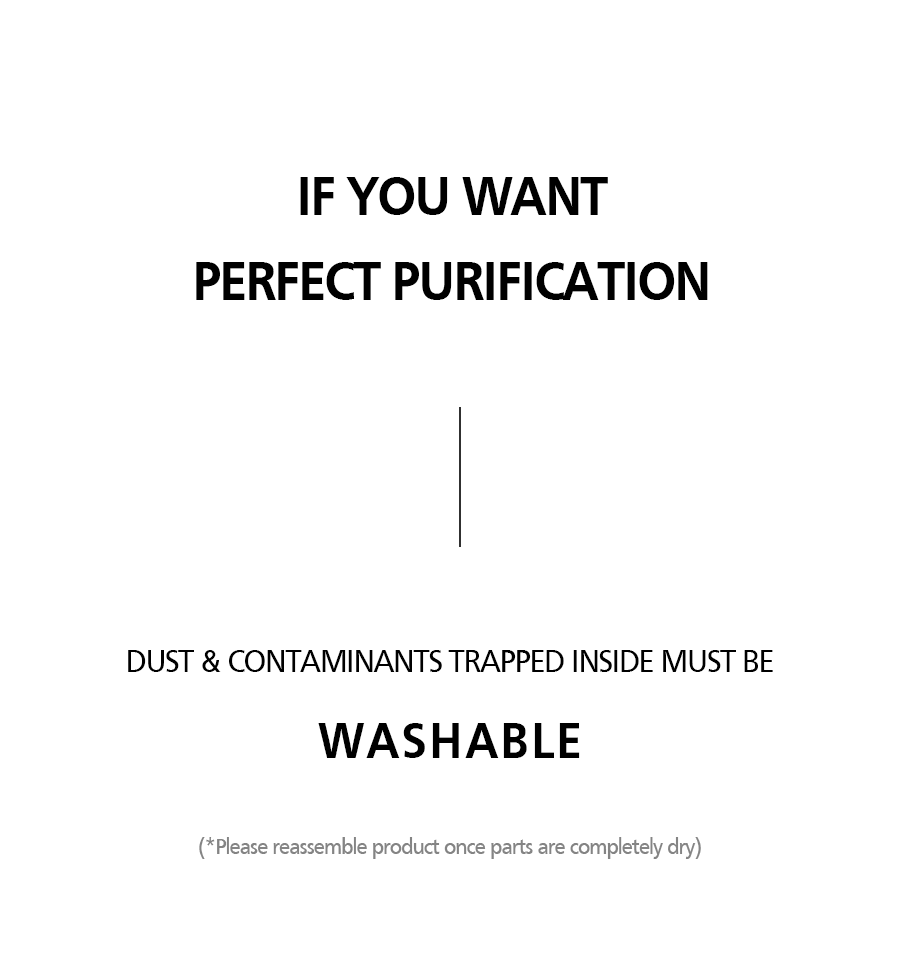 Ensuring you breathe clean and fresh air without any pollution such as dust, pollen, animal hair, smoke, volatile chemicals and microorganisms (Viruses, bacteria, fungi)
• Modern and technological filtration methods with the ALL in one care filter- This means using only one filter but complete methods and filters, such as filtering and removing dust and dust, fine dust, formaldehyde, atopic allergy pollution, smoke pollution, viruses, bacteria , fungus and so on
• Antibacterial prefilter- for double protection from bacteria
• Very low electricity consumption of 34 watts with a coverage of 66.0 m2
• Easy & intuitive Display- Complete air quality management with the ultrafine dust level indicator & 4-colour LED display
• Has wheels that can rotate 360 ​​degrees - making it easy for you to move the air purifier from one room to another. For example living room to bedroom
• The lowest electricity consumption for a coverage area of ​​66.0 m2
• Concealed wheels - easy to move without lifting. Unlike other brands, if you want to remove the air filter you have to lift and carry it.
• Double antibacterial prefilter + HEPA filter- as an antibacterial, antiviral and antibacterial filter to improve hygiene and performance to produce fresh, clean and fresh air
There are two purchase events which are cash or hire purchase method • Cash- Promotional price RM 4500 (Actual price RM 3500)
• Hire Purchase- Promotional Price RM 79 (Actual Price RM 115)